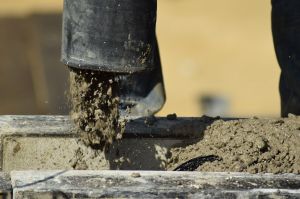 You may decide to buy concrete pump instead of renting the equipment. With many products available in the market, the task might be confusing. You may find it difficult to purchase a concrete pump that will satisfy your needs. If you don't know where to start, you might even end up with a substandard product. The following tips will help you to buy the right concrete pump.
Make a choice
Decide the kind of concrete pump you need. Available types include boom pump, line pump, and stationary pump. The truck-mounted or boom pump uses a robotic arm which is remotely controlled to pour concrete at construction sites. This equipment pumps high volume concrete, and it is suitable for a massive construction project. Besides saving the time required for mixing cement, the multi-purpose robotic arm saves labor.
The line pumps are mounted on trailers. Fitted manually to the outlet of such equipment is a rubber or steel hose. However, it may require an extension pipe to reach where you should place the concrete. It is ideal for tasks that need a smaller volume of concrete as it pumps at a slower rate than boom pumps. You can use it for small homes, sidewalks, and swimming pools. Line pumps are also suitable for pouring concrete on restricted sites such as a floor within an enclosed structure. Stationary concrete machines are ideal for particular locations such as mines and tunnels.
Consider the size of the pump
Your project will determine your choice of equipment. A machine that pumps more concrete in a given time will be suitable for commercial sites. Massive construction project requires high volume concrete pours. For a domestic project, a pump with less capacity is appropriate.
Quality
 Choose a machine manufactured from superior materials and latest technology. Don't depend on brand names. Instead, assess its functionality and durability. Buy concrete pump that will provide value for your money. Also, check the warranty and support services. Availability of spare parts is essential. Opt for an offer that will benefit you most. Carry out research, compare the quality, price, and after sale services before you make a purchase.
Support services
Get information on when and how the manufacturer or supplier will provide the periodic maintenance and repair services. Make inquiries about receiving sales support for your equipment after the warranty period. A machine with readily available backup from the supplier is an ideal option.
Purchase from a manufacturer or representative that can offer technical support when needed. Ask the individual questions on use and maintenance of the equipment before you take the final decision. A prompt response from the support team is an added plus.
Registration
You may need to obtain a permit drive for your concrete pump if it requires one. Apply for the authorization on time as it will take few weeks to process.
Pumps facilitate placing of concrete at a faster rate in construction sites than using manual labor. Besides reaching inaccessible areas, they save energy, time, overhead costs and labor. Buy concrete pump that is suitable for your project to improve productivity and quality of your work.