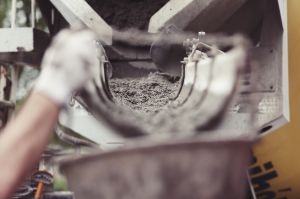 Owning a concrete pump can be beneficial to you and your business, it can enhance the growth of your business and increase your profitability. However, for a lot of small business owners can't afford new concrete pumps because they are very expensive. Hence, it is financially wise to purchase used concrete pumps.
 But, before you purchase a used concrete pump, there are some vital factors you need to put into consideration. In this article, you will learn about some of those things you need to consider when purchasing a used concrete pump.
Whether you are a novice to concrete business or you're a professional working for someone else, there will definitely come a time when you'll have to buy a concrete pump. You can do a little research online, or you can get recommendations from people around you. When you finally decide on opting for used concrete pumps, then it is vital you keep the following things in mind before making any investment.
The Kind of Concrete Pump You Want
Concrete pumps are very important tools when it comes to construction projects ranging from contract roadwork to residential buildings. But what is the particular type of concrete pump that you need? There are two different kinds of concrete pumps. One of which is the line concrete pump, it is also known as trailer mounted concrete pump, these are the ideal pumps for small projects.
You can connect them to longer hoses; this will enable you to pour concretes from distant heights. This type of concrete pump is usually used for mini contracts such as driveways and swimming pools. You can as well use them on metal and wood.
The second type of concrete pump is the "boom pump." These pumps are pump based, and they stay on the ground all through the construction process. It is operated remotely via a robotic arm, and you can direct it to exactly where you want to pour the cement.
The boom concrete pump pumps at a very high speed, and it mostly used for heavy duty job and big contracts. So when looking for used concrete pumps to buy, it is vital you know the exact type you want so you won't end up buying the wrong one.
Your Budget
One other thing that will decide the kind of used concrete pump you can buy is your budget, as there are different price range when it comes to concrete pumps. Once you have figured out the amount you want to spend, then you can check the prices of different used concrete pumps, then you go ahead an pick the one that meets your needs as well as suits your budget.
The Reputation of the Manufacturer
To get back the value of your money, you need to choose a pump that is built by a manufacturer that's is reliable and highly reputable. You can get adequate information, history, and run a background check on the manufacturer online. You can as well check the reviews of other customers online; this will help you to know a manufacturer you can trust when looking for used concrete pumps.