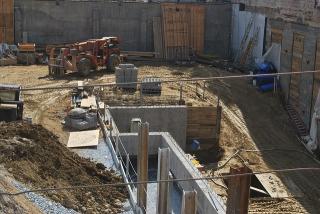 It's a typical sight to see concrete pumps being utilized in a large scale industrial construction project. Nevertheless, these cutting edge concrete pumping machines are just as effective and economical for small to medium sized construction projects, regardless of whether it is a residential or commercial construction project. Concrete pumping is considered the most exact and quality way of pouring concrete where it's required. There are primarily two kinds of a concrete pump, which are boom pumps and line pumps and both have particular applications, and you will most likely know which one best fits your specific needs. At Concrete Pumps USA, we have a large selection of concrete pumps for your company's requirements and you can decide if you would like to purchase new or used.
At Concrete Pumps USA, we are known as the number one rated concrete pump providers who have over fifteen years in the business, along with decades of combined experience, making us the place that more contractors trust in when they need to purchase affordable and highly dependable new and used concrete pumps. We provide 100% financing, and you can be approved within a 24 hour period. We also offer easy and convenient financing terms which will allow you the extra time you may need in paying off your purchase. If you are looking into trading your current equipment for something newer, we can assist you with that, as well.
The building industry in the United States has constantly been dedicated to continuous innovation and development of tools and methods which can streamline the procedure of construction, bring more quality, in addition to accuracy to the job, as well as help cut down on the total construction cost. Concrete pumping draws in on each one of these advantages! For any type of construction project, speed matters a great deal. If you choose a concrete pump, pouring concrete becomes faster and simpler. The pumping equipment is actually installed on trucks or on a trailer to make them accessible to other aspects of the job site very easily.
With concrete pump usage, you won't need cranes and wheelbarrows to load concrete and then pour it by hand across the project's job site. When using concrete pumping, you are able to ensure concrete placement faster and very easily meet up with some short deadline without compromising on the quality of the work. With concrete pumping, the entire practice of concrete placement is actually executed by a number of operators, eliminating the demand of laborers to carry concrete batches by hand. This is one other way that a concrete pump will help you save on labor costs, as you are able to constantly use the freed up workforce for other critical tasks of the project.
If you would like to learn more about the benefits of utilizing a concrete pump for your project, Concrete Pumps USA would like you to check out our website. At concretepumpsusa.com, you cane send us an email, or you can also call us at 435.615.0072, and speak with one of our friendly and knowledgeable team members.