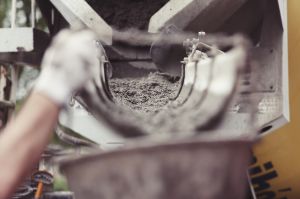 Let's say that we are looking to buy used concrete pumps as a means of saving money for our business. While this is a great idea on paper, there are a few things that we need to know before making a final decision. Let's take a closer look at the following tips and pointers that we need to be bearing in mind when it comes time to buy used concrete pumps.
By taking the time to read on and learn more, we can avoid the typical issues and problems that take place when we are trying to buy used concrete pumps. These purchases tend to be simpler than we realize when we educate ourselves beforehand.
Buy as New as Possible
The older the pump, the less expensive it is going to be. This may seem like an invitation to find the oldest possible pump and try to maximize savings as much as possible. However, this is not an advisable tactic in most cases. Be sure to ask the owner of the pump that is being purchased about its age and don't forget to ask about the last time that it was inspected.
Trying to save money in the short term by purchasing an older pump may seem smart but it will only lead to further problems over the long haul. Buying a pump that is too old will only lead to part related issues. The older the machine, the more likely we are to be stuck with worn down parts that require almost immediate replacement before being usable.
Receive Service Records
Those who sell used concrete pumps are able to deduce certain things about their customers. They are likely to talk a good game when it comes to the pump's age and they will say all of the right things about the last time that it was inspected. This is all well and good. The true problem comes into play when we forget to ask about the service records.
The service records are what will truly tell the story and if we do not receive them from the seller in as timely of a fashion as possible, this is a sign that we need to take our business elsewhere. Any refusal or reticence to show the service records for the used pump that is being sold should be taken as an indication to head to a different seller.
Find Out About Accidents
An accident may not always be included in a service record and that's why we need to take the proper steps to find out more on our own. If the seller is willing to provide all of the other information that we need and they are not ready to offer up information about past accident? This is our cue to slowly back away from the transaction.
Another tip that we should be following: make to receive a detailed history regarding oil changes. This lets u know exactly what to expect going forward and keeps us from experiencing any sort of unexpected surprises in this regard.
Buy Concrete Pumps